Ryan Muller
2020 Vision: An Active Approach at Community.
Have you ever heard someone ask you to do a "Trade for…"?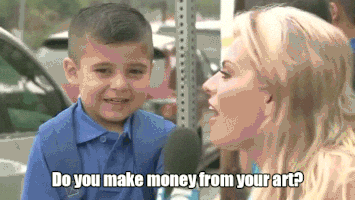 Us too. It's not uncommon for a band to be wary of a record label or talent to be skeptical of an agency. The "pay vs exposure" conversation seems to continually divide Artists among themselves, give way to gate-keeping and prohibit access to resources. Then how do we work to navigate the challenges of establishing value between Artists? We build a transparent value system for our participating Staff and Talent; this has been the business model of Active Entertainment since our inception in 2007.
With the annual AMDEF exposition we took aim at the Seattle Freeze and connected the communities of Art, Music, Dance, Entertainment and Fashion that lead to countless collaborations between thousands of Talents over the last decade. We put body positive and inclusive fashion on the forefront with the creation of Chance Fashion. Chance grew to become the longest running monthly fashion show in the country and later became an independently operated 501c3 outside of the AE umbrella. We also launched Art on the Rocks and Performers Anonymous, each of which serve Material and Performing Artists.
These ongoing community platform events have and continue to be open-source opportunities for a variety of independent artists. All events operating under the Active banner are curated to connect talent and the community, practice talent-first payout policies and are produced by volunteer staff. These events have served as a gateway to resources, peer review, hands on experience and lasting relationships.


We're taking it further into the new decade.
In our post last year, we reviewed recent developments to Active Entertainment. Continuing our mission to build community through Art & Entertainment into the new decade, we're proud to announce our new Active Entertainment Operating Agreement. An Operating Agreement is a key document used by LLC's outlining the business' financial and functional decisions including rules, regulations and provisions. This allows us to address the "pay vs. exposure" conversation by being transparent about our Operating Procedures. The new Active Entertainment Operating Agreement opens up the capacity for Subscribing Partners, Investors and Directors interested in taking Active Entertainment to the next level. It's a start, and we won't stop there.
Seeing our 2020 Vision? Get Active.


We invite you to apply your passions and join us in building a better, more transparent entertainment community with Active Entertainment. Contribute to annual mission-critical tasks and direct ongoing functions in various departments. Our current goals include enhancing our Staff & Talent tools and resources, execute a re-branding, elevate our sponsor acquisitions, develop our service offers, grow our client base and expand our footprint through the execution of a number of special-focus events throughout 2020.
If you think Active Entertainment might be the right fit for you, take a minute to review our Company Structure.
We're kicking off our 2020 recruitment effort with Message in a Bottle, an aquatic themed lingerie show. To apply, please click here.